10:16 AM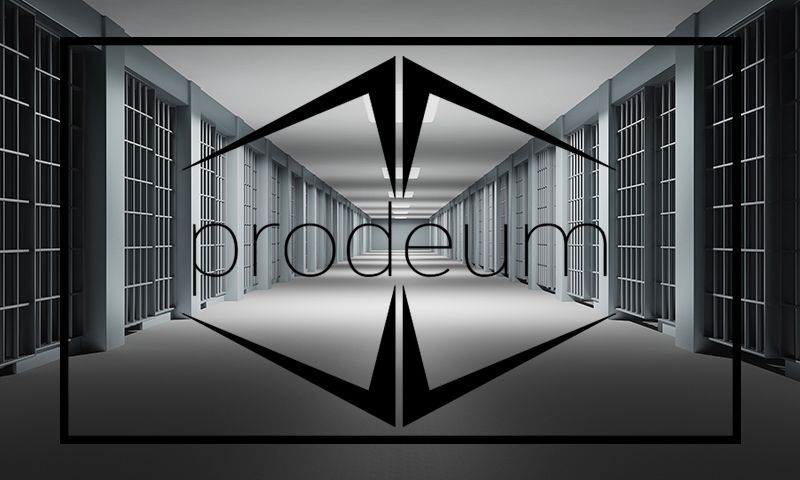 Another ICO disappeared this week leaving a crass word behind on its website and people wondering what happened. The Prodeum ICO, built on Ethereum, dissappeared abruptly. Apart from its footprint on that blockchain, it erased everything else. Its website, social accounts and the whitepaper are all gone. As a result, sites that specialize in ICOs like Token Desk proceeded to remove the Prodeum page.
Another Scam in the ICO Industry
The site was experiencing issues with a slow down during the weekend. Soon after raising funds, it just vanished from the web. The core concept of Prodeum was to serve the fruit and vegetable industry. Based in Lithuania, Prodeum had outlined an ambitious set of goals on its whitepaper, including FDA approval. According to one of its press releases, the company claimed it would be the best platform for health-conscious consumers.
"People want to know if the product they are buying has been exposed to harmful pesticides or pollutants.
The firm proposed to build a new price look-up (PLU) code system that will enable consumers to track the primary source of their fruit and vegetables. Unfortunately, the ICO was a scam. All the hopes investors and users had went up in flames.
Prodeum ICO Used Fake Identities for Team Members
Prodeum's white paper highlighted its team members, Peter Jandric, Darius Rugevicius, Vytaustas Kaseta and Rokas Vedluga. It seems that these team members don't exist. There is no proof of the existence of these people online; there are no LinkedIn team member profiles for example. According to business insiders, the team member profiles belong to people whose identities were stolen. Also, there is no Medium blog available to refer to. Prodeum was previously publishing articles about fruits and vegetables there. Other sources have also shown that Prodeum paid people on Fiverr to write their URL on their bodies, creating more buzz. Those kinds of marketing campaigns are always a red flag.
No Assessment of Financial Loss
At this point, it is not clear how much money Prodeum raised from its investors. Users on a Reddit thread point out that the scam ICO raised just $3000. According to ICO calendars, Prodeum has almost completed 18 percent of its funding goal. With a soft cap of 2,100 ETH, that 18% would amount to 378 ETH. That is well above the $3,000 USD figure that Reddit users claim this scam ICO ran away with, but it will be difficult to find out because the scammers wiped out all the figures and indications. Only forensic analysis of blockchain transactions would give us an idea of the amount they stole.
Another Painful Lesson
Finding out the exact amount the scammers took would only serve to know how painful this lesson was for the people who thought they were participating in an ICO but got scammed instead. While fraudulent schemes and other scams are relatively easy to pull off in the cryptocurrency industry, all the investors must examine where and how effectively ICOs will use their funds before investing. They must also do their due diligence about the team mebers and consult as many sources as possible. That should help people steer clear of the next scam.
The post Prodeum ICO Disappeared Leaving Crass Word Behind appeared first on Bitcoin Chaser.
Mine Bitcoin & Litecoin Here
myBTCcoin